Principal's welcome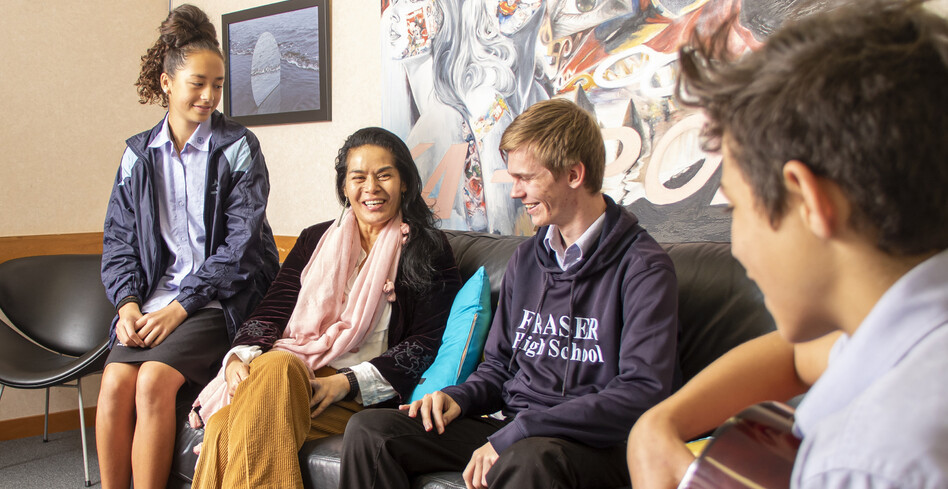 Me ka moemoeaa ahau
Ko au anake
Me ka moemoeaa e taatou
Ka taea e taatou
If I am to dream
I dream alone
If we all dream together
Then we will achieve
-Te Puea Herangi
I would like to extend a very warm welcome to you and your family, and invite you to join us at Fraser High School. Naumai, haere mai ki Te Kura Tuarua o Taniwharau.
Fraser High School has a long-standing tradition of empowering young people to achieve to their highest potential. Through strong community values and the legacy of our past pupils, we hold a highly respectable reputation for academic, sporting and cultural success.
Our co-educational school combines all the advantages size offers, coupled with the caring, encouragement and holistic support of a small school.
I am proud of our school, the personal and professional commitment of our staff, and the school community's extraordinary dedication to ensure every student is supported to learn and achieve.
At Fraser, our students are the heart of the matter.
Virginia Crawford